Alaron Nuclear Services celebrates safety milestone
18 years without a lost-time accident at the nuclear materials processing facility
Wampum, Pennsylvania – March 22, 2023 – Veolia Nuclear Solutions – Federal Services (VNSFS) today announced a major milestone at its Alaron Nuclear Services facility in western Pennsylvania. The employees there have worked 18 years (more than 6.3 million hours) without a lost-time accident.
"This is a remarkable achievement that places Alaron and the employees who achieved this goal in elite company," said David Gilson, Alaron General Manager. "Attaining a safety record of this magnitude is not accomplished without tremendous effort and focus on safety from everyone working within thecompany."
Alaron's 40 employees were honored today with a celebratory luncheon and gifts. They also heard messages of appreciation from the leadership of Alaron's parent companies.
Dominique Richit, CEO of Veolia Nuclear Solutions, praised the Alaron team for its unrelenting commitment to safety. "What you have achieved at Alaron these past 18 years shows your commitment to creating the safest possible work environment. Your problem-solving skills and constant self-awareness are much appreciated," Richit said.
Veolia's global commitment to being the world champion of ecological transformation means that its employees must be exemplary in the areas of occupational risk prevention and health and safety in the workplace, Richit added. Alaron employees are doing just that, he said.
"All of us at VNS Federal Services are committed to safety as the number one priority for our company," said Steve Moore, VNSFS President and CEO. "As evidenced by this milestone, you (Alaron employees) never give safety a day off. Thank you for staying safe, and keeping others safe on the job, too."
Alaron is a flexible nuclear materials processing facility located 30 miles north of Pittsburgh, where it has consistently supported the nuclear industry for more than three decades. Its five primary business lines include: low-level nuclear waste processing and consolidation; highway to rail transloading; licensed facility access; surveying and decontamination; and motors, pumps and specialty coatings.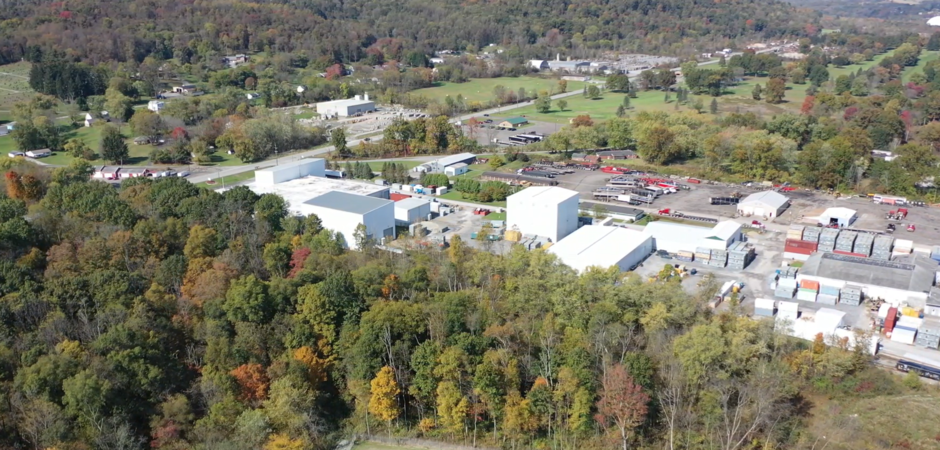 The safety culture at Alaron is second to none, said Duane McLane, Vice President of ESH and Q for VNSFS. "A positive safety culture keeps us injury-free and avoids impacts to ourselves and our families," McLane said. "At VNSFS, people are our most important asset. We are committed to the elimination of worker injuries, quality issues, occupational illnesses and damage to equipment and property. Thank you (Alaron employees) for always being proactive about workplace safety, for taking responsibility for your safe work environment and for doing the right thing every time."
Gilson, a seasoned nuclear industry manager with more than 38 years of experience, began as Alaron's General Manager in January. "When I arrived, I was thrilled to learn of the dedication that the safety professionals and the entire team show to maintain such a safety culture. I am honored to be a part of such tremendous commitment."
Click here to learn more about Alaron's capabilities.