Twenty years of DOE engineering experience means that VNSFS can deliver nuclear, environmental, infrastructure, waste, robotics, process and international engineering services. We are NQA-1 Certified with all relevant disciplines and have reach back to more than 1,000 engineers.
We provide engineered robotic and remote-handling solutions for high-hazard environments, thus reducing or eliminating human exposure.  We have more than three decades of know-how, delivering more than 200 systems worldwide.
Our engineering capabilities cover the full spectrum of project needs from inception through completion. These include strategic planning, code evaluation, feasibility study, specification development, field engineering, condition assessments, life extension analysis, and system troubleshooting.
Our staff of professional engineers have advanced degrees in all primary disciplines, including chemical/process, mechanical, electrical, instrumentation & controls, civil/structural, nuclear, materials and environmental.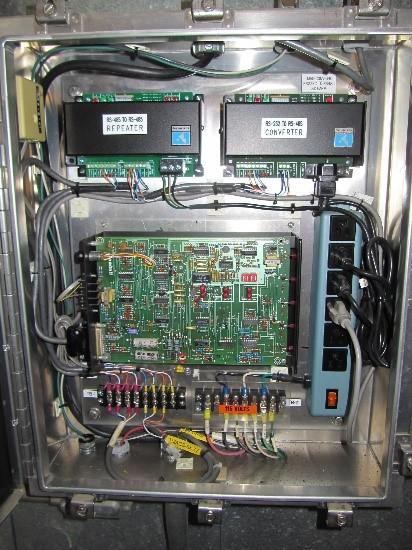 Highlights of our engineering projects:
Provided engineering and design services for the development of the design drawings, construction specifications and construction cost estimates for the Los Angeles and Long Beach, California, Ports Remote Operations Upgrades.
At the DOE Hanford Site, VNSFS provided support for the Effluent Treatment Facility (ETF) Chiller replacement and construction, as well as engineering design services to expand and modify the current ETF Load-In Facility and construct a temporary load-in station for use during building modification.
At Hanford's Integrated Disposal Facility, VNSFS has provided multi-discipline engineering and design, conceptual design, structural analysis, short circuit and arc flash analyses, lighting design, SCADA System, construction cost estimate and construction support.
Provided all necessary architectural and engineering support for the erection of several metal framed buildings at the Hanford Tank Waste Treatment and Immobilization Plant.
Other work at Hanford includes: roof structural analyses; integration of the Tank Farms process information into the Tank Farm Monitoring Control System; pipe stress analysis on the design of the flow monitoring piping system for the 241-AY and 241-AZ Tank Farm primary tank ventilation; design, procurement, fabrication and installation of an enclosed truck loading station and supporting infrastructure at the AP Tank Farm; and engineering design services to fully develop the design replica of the existing 2713-S Office Building in the 222-S Laboratory Complex.
At the Oak Ridge, Tennessee, Uranium Processing Facility, VNSFS provided the engineering design, support, and fabrication details necessary to construct, test, and install two wet vacuum systems capable of meeting the facility's needs.