VNS Federal Services (VNSFS), under a subcontract with APTIM Federal Services, provides on-site waste container handling and inspection services for the decommissioning, dismantling and disposal of the Surface Ship Support Barge (SSSB) in Alabama.  
This 36-month project involves removing all hazardous and radiologically impacted materials and ultimately disposing of the entire vessel. The Prime contract awarded to APTIM is with the United States Naval Sea Systems Command (NAVSEA), with VNSFS being one of several key subcontractors. It is expected to be completed mid-2023.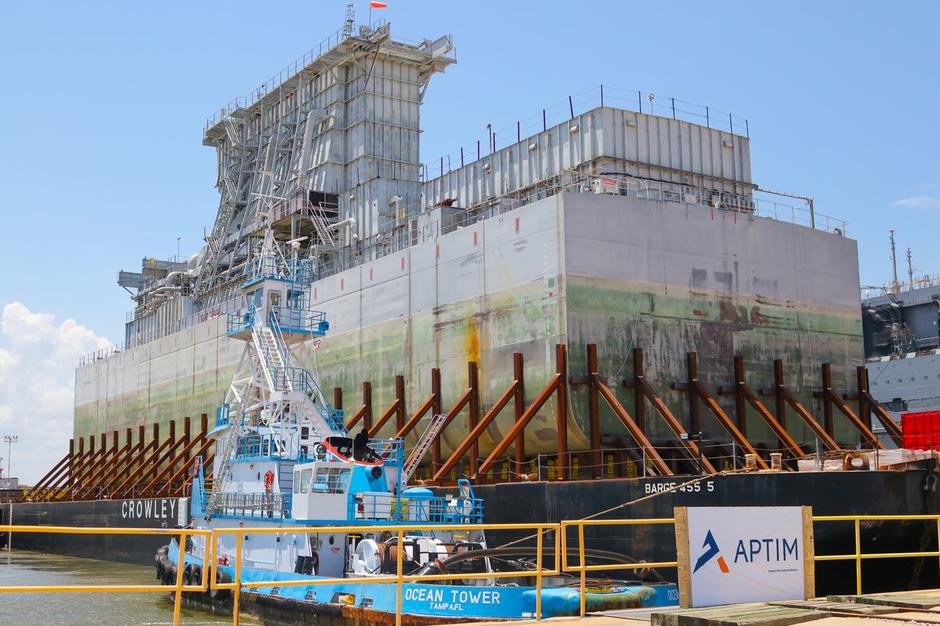 In May 2022, the project reached an important milestone, when the dewatering of the remaining 8,000 gallons of water that was left by the Navy in the wet pit was completed. A pump system designed and operated by VNSFS engineers helped to significantly save time and reduce costs on the project. The redesign of the wet pit dewatering system also reduced risks. By pumping radioactive liquid from the wet pit into a tank in a space adjacent to the wet pit, no radioactive liquid was pumped outside the vessel, reducing the risk of a radioactive release to the environment.
Removal from wet pit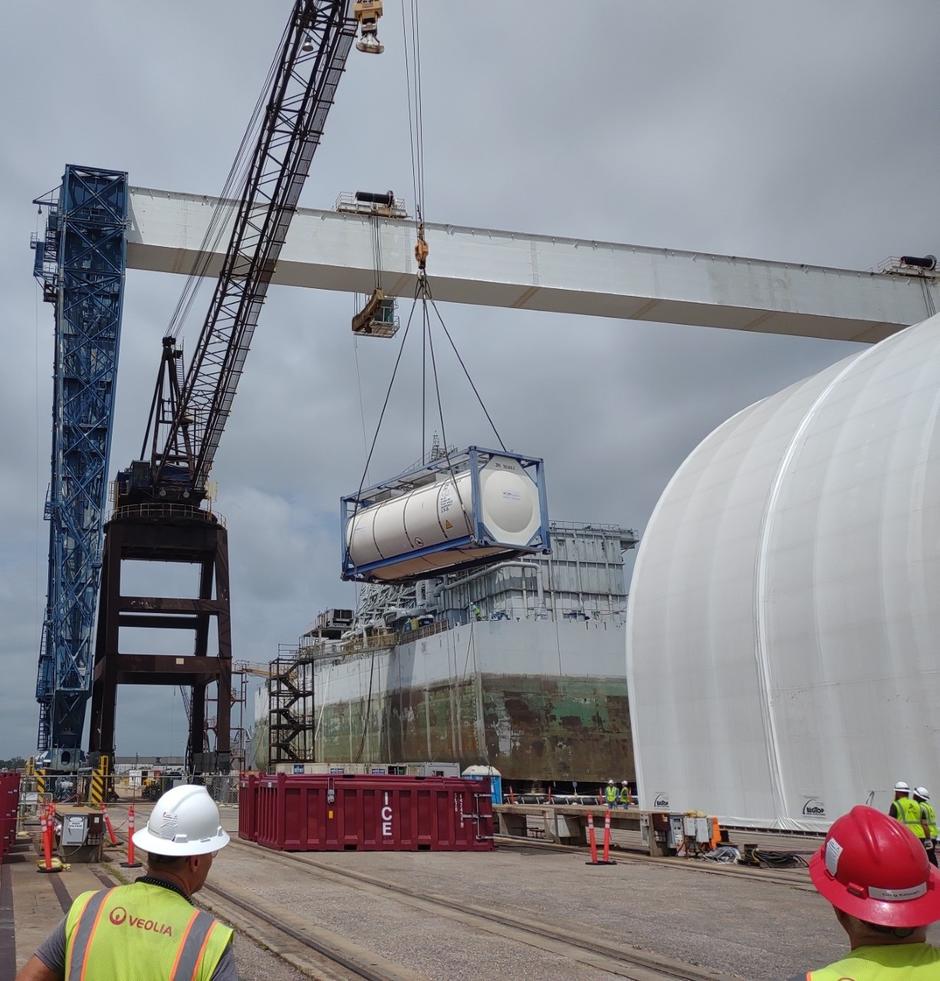 The SSSB is a WWII-era T-2 tanker that was converted into a dockside refuelling facility for nuclear-powered surface ships. The original name of the SSSB at the time of its conversion was the Prototype Waterborne Expended Fuel Container (PWEFC). During and after the refurbishment in the late 1980s, the vessel was designated as the Surface Ship Support Barge. The SSSB was made from the PWEFC's mid-section and has hull brittle fracture issues common among WWII tankers. As a result of the SSSB hull conditions, the SSSB had been kept in a drydock for most of the last 30 years.
It was transported from Virginia to Alabama in May 2021, when the decommissioning project began.
Under APTIM's approved decommissioning work plan, the project scope includes removing all hazardous and radiologically impacted materials and recycling the clean materials. As a subcontractor, VNSFS is providing radiological waste management services and professional decommissioning work planning services.