Engineering News Record (ENR) has named Veolia the top environmental firm in the world for the second year in a row – a recognition that underscores Veolia's commitment to be the global leader in environmental transformation.
In addition to being the top overall environmental firm on ENR's list of the Top 200 global environmental companies in 2021, Veolia was also recognized as the top company in four specific business lines:  Hazardous Waste, Wastewater Treatment, Air Quality/Clean Energy, and Water Treatment/Supply – all rankings it also earned for 2020. Veolia ranked second this year in Engineering/Design, third in Construction/Remediation and fifth in Nuclear Waste. Veolia was also named the number one firm working in non-U.S. locations.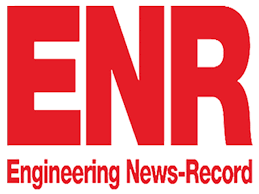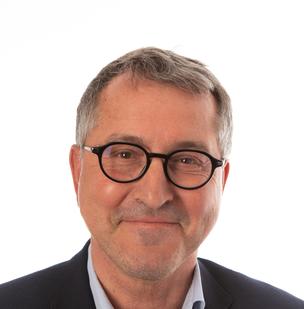 As a global champion of ecological transformation, and as reflected in this report, Veolia is ready to support its clients anywhere in the world. We are a team of resourcers committed to accelerating and expanding the deployment of solutions, whether that be handling and treating nuclear waste or developing innovative solutions to create positive impact for all people and environments.
The focus on environmental transformation has never been more important. As ENR noted in its Top 200 list for 2021, "For the global environmental services sector, 2021 generally brought better results and more optimism as economies and projects pushed to reopen from COVID-19 curbs and a new U.S. administration moved in its first full year to confront legacy pollution, inadequate infrastructure and the planet's most looming threat – climate change."
For next year's rankings Veolia will be even larger as water services provider Suez North America, which was also ranked in the Top 200 firms, was acquired by Veolia in January of 2022. 
In the United States, Veolia Nuclear Solutions - Federal Services (VNSFS) brings innovative solutions and technologies for remote access, and waste separation, stabilization and treatment to its customers, including in the following ways:
VNSFS supports Decontamination & Decommissioning (D&D) at the U.S. Department of Energy Portsmouth, Paducah, Hanford, Idaho and Oak Ridge, as well as numerous other U.S. government and commercial organizations. Our approach to D&D combines the interrelated disciplines of engineering, waste management, remediation, facility operations and appropriate technology deployment - resulting in safe, cost-effective reduction of liabilities.

VNSFS is also a leading technology provider for nuclear and hazardous waste challenges. As an example, Veolia's patented GeoMelt® vitrification technology passively immobilizes wastes that contain reactive metals and radioactive contamination and provides a cost efficient and safe platform to transform these problematic legacy wastes into a permanently safe and disposable waste form.  VNSFS opened its second GeoMelt® facility in June in Andrews, Texas, with the first having opened in Richland, Washington in 2018. GeoMelt® vitrification can treat numerous wastes and is currently being used to treat and dispose of previously orphaned sodium-contaminated wastes from the Idaho National Laboratory.

VNSFS' licensed and integrated radioactive materials facility in Pennsylvania has consistently provided rad contaminated waste and decontamination services to the commercial nuclear industry for more than three decades.