The VNS Federal Services (VSNFS) team that operates the Paradox Valley Unit (PVU) desalination project in Colorado for the U.S. Bureau of Reclamation received exceptional ratings across the board on its most recent evaluation.
PVU received all "exceptional" ratings in the Contractor Performance Assessment Reporting System (CPARS) assessment completed in September 2022 - and it was the first time the project ranked exceptional in the Small Business Subcontracting category. VNSFS has been performing operations & maintenance (O&M) at PVU since 2014.
The evaluation period was from July 25, 2021, through July 24, 2022, and the categories were: Quality, Management, Small Business Subcontracting and Safety. Cost control was not evaluated this year due to the unusual aspects related to an earthquake-induced shutdown from March 2019 through June 2022. In past years, PVU has scored exceptional in cost control.
Longtime Project Manager John Adams said he and his staff are ecstatic with the assessment results. In particular, he said, the exceptional rating in Small Business Subcontracting is extremely hard to achieve because many small businesses do not register with the U.S. Small Business Administration. Office Manager Tawnia Welch does a great job locating registered small businesses, Adams said, which helped PVU surpass its goal in that area.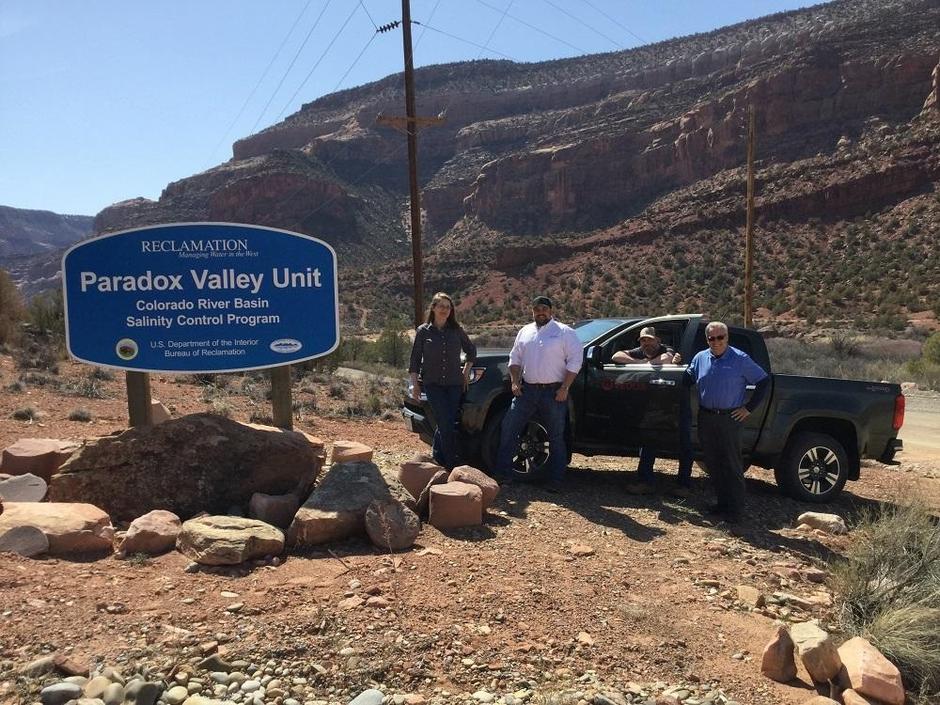 Adams said the report is evidence of "the great partnership and relationship trust we've built with our customer. I think it says a lot about that."
In his Sept. 19 report, Dwane Esplin, Contracting Officer for the Bureau of Reclamation, said PVU management is "extremely cooperative and responsive to the government's needs. The contractor has also developed an outstanding O&M training program for new hires, and contractor staff genuinely cares about the condition of the facilities as evidenced by the exceptional housekeeping." 
Esplin also commented that the PVU staff "consistently looks for ways to improve the status quo and provides excellent and timely communication on issues of concern." He also called out the team's outstanding safety training program - "they are continually striving to improve it," he said. There were no lost-time accidents or injuries during the assessment period.
In an extensive list of projects on which VNSFS took initiative to identify and remedy, Esplin included concrete repair, placement of all well pumps and motors, relocation of water heater, road repairs and culvert installation. By self-performing this work, PVU saved the government a significant amount of money.
PVU operates 24 hours a day, seven days a week to prevent up to 100,000 tons of salt per year from entering the Delores and Colorado rivers in this remote area of western Colorado. It does this by extracting brine groundwater and injecting it into a deep injection well. Saline concentrations of this naturally occurring brine groundwater have measured in excess of 250,000 milligrams per liter - about eight times saltier than seawater. PVU is part of the broader Colorado River Basin Salinity Control Program.